TAA Team
See also :
Advisory Board Members
TAA Governing Board Members
Mrs. Susan Raj
,
Principal Director
B.Sc. Nursing, Masters in Social Work (MSW) - Medical & Psychiatry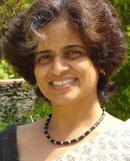 Susan possesses more than 20 years of experience in her field. She completed her B.Sc. in Nursing from the College of Nursing, Indore, M.P. After obtaining her MSW in Medical and Psychiatry from the Karve Institute of Social Services, Pune, she began working for people infected / afflicted with HIV/AIDS. Her areas of expertise are project designing, monitoring, evaluation and implementation. She has also designed a Life Skills Orientation Program (LiSOP) with value based sex education, which has been successfully implemented in various schools and among youth groups. She was invited by the World Health Organization (WHO) as a temporary advisor to design an HIV intervention program for various high risk communities. She has travelled widely as a resource person in the field of HIV and AIDS. As the Founder and Principal Director of TAA, Susan spearheads innovative ideas and projects to transform rural India into a vibrant entity in our nation's progress and development.
Mr. Augustine Mendonca
,
Chief Executive Officer
Diploma in Mechanical Engineering, Consultant - HRD & Administration, Motivational Trainer & Counselor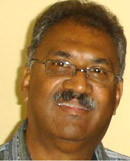 Augustine (Gus) is an alumunus of St. Vincent's High School, Pune. He obtained a Diploma in Mechanical Engineering from the Cusrow Wadia Institute of Technology, Pune. He is an expert in formulating and implementing administrative systems, defining operational procedures for optimum work output and staff capacity building for any type of industry or organization. His 35+ years of experience in HRD & Administration includes a 15 year tenure in Bahrain in the same field. Having relocated to India in 1994, he has offered consultancy services to a multi-national bank, hospitals, educational institutes and NGOs. He has a special talent of mentoring youth and teaching effective communication / soft skills. He conducts special, innovative Spoken English classes at St. Joseph's Night High School, St. Vincent's Night College of Commerce and other private organizations in Pune. Presently as CEO and core member of TAA, he works with a passion to realize its vision and mission.
Mark Raj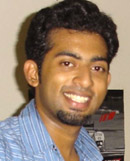 The youngest member of the TAA Governing Board , is the embodiment of modern day youth with a flair for entrepreneurship.
Mark has a passion for song-writing, music and dance. He has deviated from a conventional educational career path to specialize in activities which hone his God-given talents, to strive for excellence in his chosen domain.
Besides endorsing the core-objective of TAA - to develop entrepreneurial skills among our youth - it is highly commendable that he, as a Trustee of TAA, leads by example, in "walking the talk".
Mrs.Shilpa Smart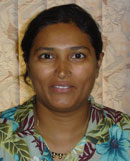 Shilpa is a fine example of the modern day woman balancing household chores with entrepreneurship activities.After completing her B.Com in 1999, she engaged herself in accounts writing work until she set up her own private business operations in Pune. Along with her husband Dwijen (employee of arogya.com) she worked enthusiastically for two years to better the lot of wives of drug / substance abuse addicts through an organization called the Sahachari Group, in association with the Muktangan De-addiction Centre, Pune. As the sole proprietor of Dheer Enterprises in Pune, Shilpa and her team provide a wide range of screen, offset and digital printing services; flex and vinyl printing for indoor and outdoor publicity; stationery and office supplies and other related services.With TAAs focus on entrepreneurship initiatives leading to generation of business and wealth, she brings added value and insights to our organizations core objectives.
Mrs. Archana Shamkant Mirashi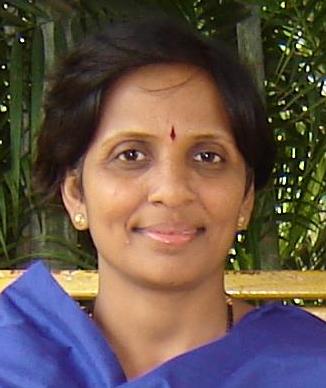 Mrs. Archana S. Mirashi obtained her M.Sc.(Physics) with specialization in Electronics and Telecommunications from the University of Mumbai in 1994. She also holds a Diploma in Digital Electronics and Microprocessor conducted by ITES, Mumbai. Presently holding the post of a university approved full time lecturer in PVGs College of Engineering and Technology, Pune, she possesses over 11 years experience serving in the capacity of full time / part time / visiting lecturer at various institutions. The academic expertise that Archana brings to TAA is invaluable to our core projects evolving under the domains of education, environment and empowerment.
TAA Advisory Board Members
Dr. Bhagwan Bajirao Thakur
Principal - Nowrosjee Wadia college, Pune, April 2006 onwards
M.A. , D.H.E., M. Phil., Ph. D.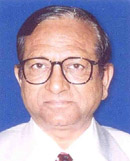 Dr. Bhagwan Thakur is an extremely popular and well respected educationist , with an illustrious career spanning 32 years. (Jr. college - 5 years ; Sr. college - 27 years ). His doctoral thesis was "Ambedkari Jalse Ek Chikitsak Abhyas" (1930 - 1956). He is a noted scholar / expert on the life and works of Dr. Babasaheb Ambedkar.
Dr. Thakur has Published the following books :
Street Street Lights - (Poems) 1983 , Second Edition - 2006.


Ambedkari Jalase - 2005 , Sugava Prakashan, Pune.


Ambedkari Sahitya - ' Sthithi Ani Sthityankar ' Akansha Prakashan, Nagpur - 2009.


Vadal Nilta Nabhatil '(Poems) Sugava Prakashan, Pune , 2009.



Over the years , he has the pride and honour to accomplish the following :
34 research papers published in literary magazines.


12 research paper readings (Charcha Satra , Kruti Satra , Abhyas Parishad).


Received 17 felicitations & prizes.


Participated in approximately 70 Symposiums , Lecture Schedules , Seminars, Public Forums, Group Discussions , Workshops ,etc. , on a wide range of topics.


Broadcasting of speeches and programmes on Aakashwani & Doordarshan.


Editor & Co- Editor of numerous publications .


Research work on issues / subjects related to Dr. Babasaheb Ambedkar ; history & culture.



Dr. Thakur possesses extensive administrative work experience at University and College levels. He has held several high ranking posts in the domain of education within the State of Maharashtra.
Dr. Thakur's remarkable oratory skills and charismatic nature renders him a much sought after speaker within the community.
Dr. Babu Joseph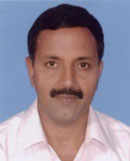 Dr. Babu Joseph completed his Naturopathic studies from the Gandhi Nature cure College, Hyderabad in 1976 and had his practice as a Naturopathy and Yoga physician in Kerala for 5 years in private sector and 25 years in the Govt. Nature Cure Hospital, Varkala , Trivandrum. Since July 2005, he has taken up the responsibility as the Director of the National Institute of Naturopathy under Dept. of AYUSH, Ministry of Health and Family Welfare, Pune. He has been instrumental in developing the institute to a National level premier institute of Naturopathy in the country with in this tenure.
Mr. Hans Billimoria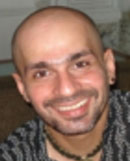 Mr. Hans Billimoria was educated in Sri Lanka, Madras and Scotland. In 2005 Hans returned to Pune, India to take on the role of Project Manager of Deep Griha Societys HIV/AIDS Unit. Ugly Tree is his first novel. Wake Pune, a forum where all the NGOs, GOs, Corporate, groups and individual come together to act in solidarity for reducing the stigma and discrimination against HIV & AIDS infected and affected people, was initiated and lead by him. Currently he is in Sri Lanka leading, guiding and mentoring youth to become the ambassadors HIV & AIDS prevention, control and care brigade.
Dr. Bobby John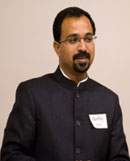 Dr. Bobby John's Experience as President of Global Health Advocates (Non-Profit Organization Management industry). Global Health Advocates is an international not for profit organization with offices in India and France, set up to engage and support all stakeholders in the global fight against AIDS, TB, Malaria and other diseases of poverty.Primary medical care Management of primary and secondary level hospitals. Management of not for profit public health interventions Policy Change advocacy and communications Partnership and coalition building for policy change Strategy for public policy Board room experience at international, national and grassroots levels (multi-lateral, not for profit and corporate entities) Bobby Johns Specialties: Public health policy advocacy,communications and social mobilization, public health strategy, corporate strategy, coalitions & partnerships.
Mrs. Laxmi Kumar
Mrs. Kumar has M.A. Degree in Social Work from Tata Institute of Social Sciences, Mumbai. She has also done her Post graduate Diploma in Human Resource Management.She is a Board Member of the Society For Intercultural Education and Research (SIETAR) India Chapter.Lakshmi is the Director of The Orchid School in Baner, Pune.She is an executive committee member for a youth organization called Centre For Youth Development and Activities.She has written a chapter for a book on effective parenting of young adults. She contributes articles regularly to local newspapers mainly on her intercultural experiences with Swedish students.
Advocate Zaheer Khambatta
B.Com. LL.B

Mr. Khambatta completed his LL.B. through the ILS Law College, University of Pune. He started practice as an Advocate in 1984, confined to the original and appellate side of Civil Law / in the Courts of Pune and Civil Appellate jurisdiction in the Bombay High Court. Besides holding a Masters Diploma in Business Administration, Adv. Khambatta was amongst the four practicing lawyers from India to be awarded a British Council Scholarship for Commonwealth Young Lawyers Course at the Institute of Advanced Legal Studies in London. Having initially started with a partnership firm Kadiani and Khambatta with a fellow Advocate in 1991, he now runs his own practice under his sole proprietorship firm Khambatta & Associates, providing legal services to Corporates, Firms, Societies, Individuals and Trusts.
Dr. Kailas. N. Bavale
M.A., M.Phil., Ph.D. (Economics)

Dr. Bavale possesses an illustrious track record in his academic and work career paths, with twenty four years of teaching experience at senior college and post graduate levels. He has had over eleven years of research experience in guiding more than 100 project reports of graduate students. The subjects of these project reports included co-operation, agricultural economics, integrated rural development, banking and finance, home economics and economics of natural resources. Besides conducting a wide spectrum of social and field work activities, delivering lectures and speeches, organizing HRD training programmes, Dr. Bavale has held innumerable assignments across the length and breadth of Maharashtra State in very prestigious administrative capacities. His areas of special interest are Education and Economic Development; Science Technology and Rural Development; Value Education, Science & Human Resource Development; Spiritual Aspects of Life and Balanced Development of Soci ety; Sustainable (Holistic) Economic Development. . Dr. Bavale is presently the Director of State Resource Centre, Pune. .
Ms. Priyanka P. Satarkar
B.Com., ACA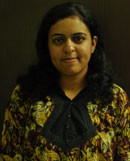 Ms. Satarkar is the Proprietor of the firm P. P. Satarkar & Co. Chartered Accountants located at Vadgaon Sheri since 2004. The firm currently handles accounts finalization, Internal Audits, Statutory Audits MVAT audits and Tax Audits for several Public Ltd and Private Ltd Companies, Audits of Co-op Societies, Audits of Banks, MVAT and Tax audits of several Partnership firms; certification and project finance work; provides service and advice in relation to Income tax, VAT, investments, Company law matters, Excise, Service tax, investments etc. A very talented and multi-faceted individual, Ms. Satarkar pursues a wide range of skills and interests in art, drama, dance, music composer and lyricist, yoga, sports, writer of short stories, photography and short film making.. winning several awards for her achievements. Ms. Satarkar is also the Founder Director of CP Funtrips Pvt. Ltd, a company engaged in trekking, camping, adventure tours, Himalayan trips, etc.